Making Disciples of Men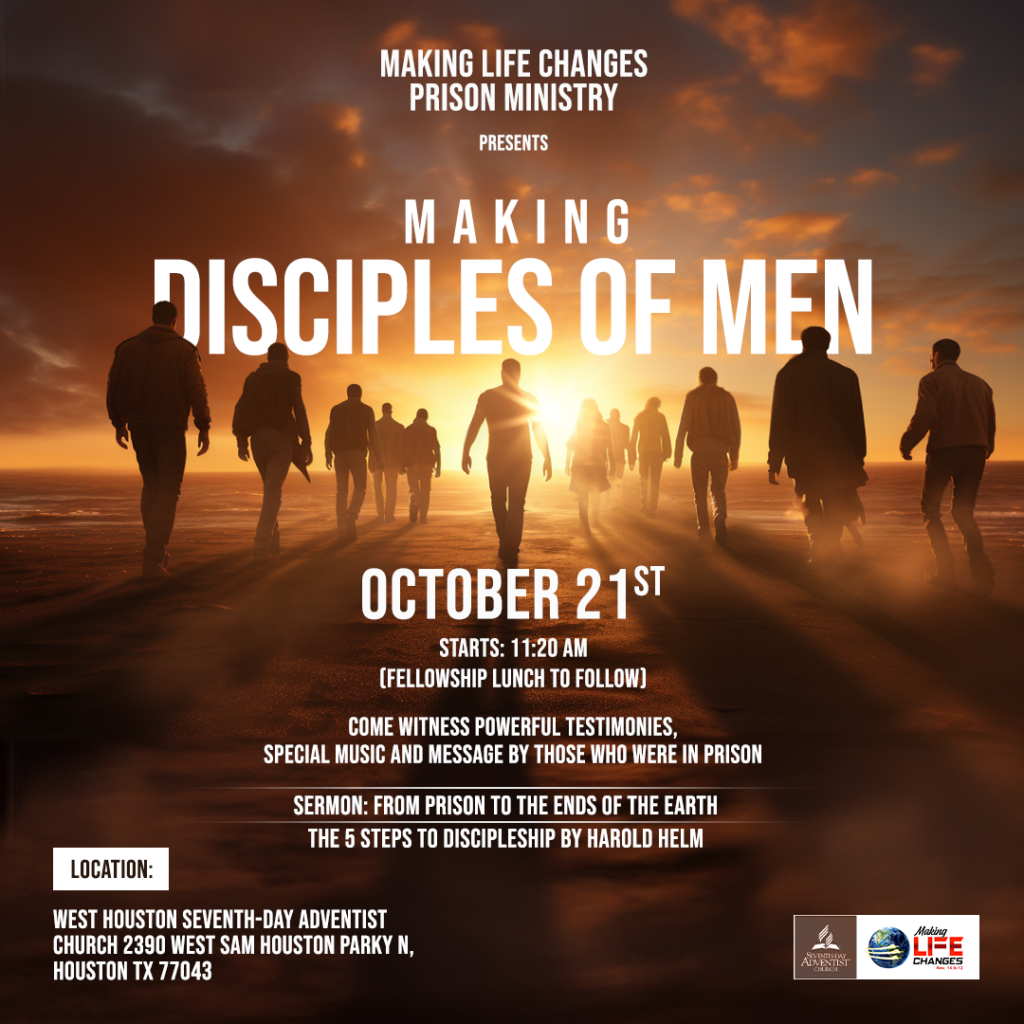 This year men who use to be in prison that went through Making Life Changes ministry will be involved in every aspect of the service. Come witness powerful testimonies, music and message by those who use to be in prison. 👏
👉Now you don't have to of been in prison to be able to relate to what these men have been through. Satan holds many in a spiritual prison by subduing thoughts, actions and consuming our time with everything other than the gospel of Jesus Christ.
🙏I encourage you to come on out and be blessed and if you know someone held down by broken families, drug addiction, alcohol, pornography, infidelity, foul language, anger or unforgiveness please bring them with you and start Making Life Changes.
Time & location on flyer and free fellowship lunch and celebration to follow in the gym.
Also, if you can't make the event but would love to support our ministry:
1. Go to https://adventistgiving.org/donate/ANWFHZ scroll down to add categories' then Prison ministry
2. https://bit.ly/Give2MLC